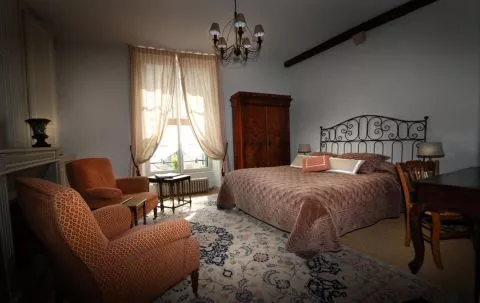 Your room in our hotel
boutique hotel on the banks of the Loire, Blois
By booking your stay at our hotel you will stay in one of the eight renovated rooms (1 single and 7 double rooms) in our picturesque XVIth century home full of history and quietly located in the area of old Blois.
The decoration, materials and furniture still continue to reveal the elegance of the past. Each room has retained its authentic rustic character while providing simple and friendly comfort.
All rooms are non smoking, soundproofed, equipped with flat screen TV and free Wi-Fi and feature shower rooms with hairdryers.
Several rooms overlook the Loire with a beautiful view of the magnificent stone bridge that majestically spans the royal river.
Different types of rooms for all your needs